All projects of the last 3 years, Ultra Force Development has participated in.
03-2016
WifiBooks E-book Preview Manager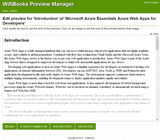 type of project
Web app / web game / website
customer
WifiBooks BV
technologies
(D)HTML, C#, CSS, Javascript, MS SQL Server, jQuery
description
The design and implementation of a website where an user can upload one or more epub (ebook) files. After uploading, the user can specify per chapter what part should be available in the preview. The site then offers a link to an online ebook reader which will show only the parts as set by the user.
The site makes sure that a visitor (reader) of the site can only access the preview content and no other content.
02-2016
TinyLoot Wrapper App for iOS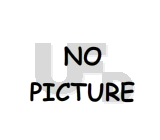 type of project
iOS app
customer
TinyLoot BV
operating system
iOS
technologies
Objective C, iOS
description
The implementation of an application that functioned as a wrapper app for the iOS version of the website, adding extra functionality not available from within the browser.